Experience You Can Depend On
I am a Licensed Professional Counselor with a Master of Arts degree in Community Counseling from the University of Northern Colorado, Greeley, Colorado. I have a Bachelor of Arts degree from Midland University, Fremont, Nebraska. Additionally, I am a professional member of the Colorado Counseling Association. I have my Private Counseling Practice at 2323 South Troy Street, Bldg 3, Suite 108, Aurora, CO 80014.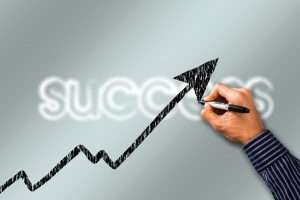 I have spent many years working with adolescents, adults, children and seniors with diverse backgrounds and circumstances. My extensive and varied professional experience in private practice, community mental health and other agencies has shown me the resilience that people have and their ability to develop new skills for creating more emotional satisfaction in their lives. Our collaborative work will help you to develop your strengths and resources to find solutions that will last for your most concerning issues.
The wealth of clinical experience I have and the success I have had with my clients in over 20 years of service is unsurpassed. I have a level of integration that encompasses eclectic methods of treatment in my clinical work.
Treatment Approach
I have developed a collaborative and strength-based approach that is warm and supportive with a focus on personal accomplishments. I make use of person-centered, cognitive, and brief solution-focused therapies to identify causes that are contributing to problems in emotions, behaviors, and relationships. This approach helps clients quickly find solutions to their most concerning personal issues.
With greater understanding, you can develop more satisfying relationships with others that have more meaning and purpose. We work together to define your main concerns and arrange a counseling strategy that meets your needs and goals. Assignments between sessions will be offered to help strengthen your resources and develop skills to resolve issues as they occur in the future.